Build
Choose Build if you want to get the most out of our expert targeting promotions at an affordable price!
Only
$299
per month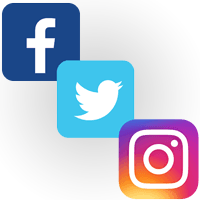 Grow
Expand your reach with a professionally managed Facebook ad campaign and convey your brands image with our custom tailored content.
Only
$449
per month
Accelerate
Accelerate is for the serious professional. Take pride in your business, stand out over your competition and receive the best Inspector Media has to offer. All Accelerate clients Facebook Pages will be "Liked" be the Inspector Media Page. We will also promote your accounts regularly from our social media.
Only
$699
per month