Take a look at our recent work for some of our clients.
Each of our graphics are unique to each client. We help clients establish a well-known brand voice, tone, and image. A consistent brand image helps establish loyalty and trust within your community.
We deliver results! Take a look at a few of our case studies below. With a custom social media advertising strategy, we help increase overall brand awareness, increase post engagement, and send traffic to your website!
Rambo Inspection Services
January 1st, 2022 – January 31st, 2022
Our results in just one month:
399 Link Clicks (from realtors and home buyers in their service area)
14,852 People Reached
Cost Per Result $0.26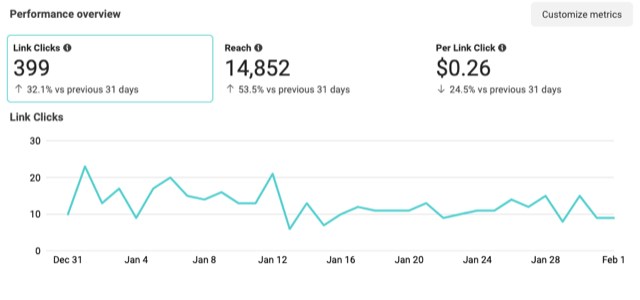 Coggeshall Home Inspection
January 1st, 2022 – January 31st, 2022
Our results in just one month:
144 Link Clicks (from realtors and home buyers in their service area)
4,883 People Reached
Cost Per Result $0.29
PT Home Inspections Inc.
January 1st, 2022 – January 31st, 2022
Our results in just one month:
85 Link Clicks (from realtors and home buyers in their service area)
3,916 People Reached
Cost Per Result $0.37